Sponsorships
The only lifetime goal and aim is to achieve an Olympic Gold in 2024 Karate. I also want to build a Martial Arts academy with International standards. I'm proud to partner with my sponsors & organizations that place an emphasis on and share my interest in giving back to the community.
APPRECIATE YOUR SUPPORT
Passport Pictures Group, LLC (USA), is a Premium Sponsor of vivekteja.com.
They are producers of the epic Betrayal, the first movie ever to tell the big picture of the best-selling book of all time. It's a non-stop inter-dimensional adventure, from before the universe existed, to the end of the world…
Life & death, good vs. evil, and a love story that spans over 10,000 years… from earth, to heaven & hell, to places in-between. Fasten your seatbelts!.
Partners from Hollywood, to India, to Africa and all over the world are coming together to produce this timeless story.
Don't miss it!
www.betrayal.world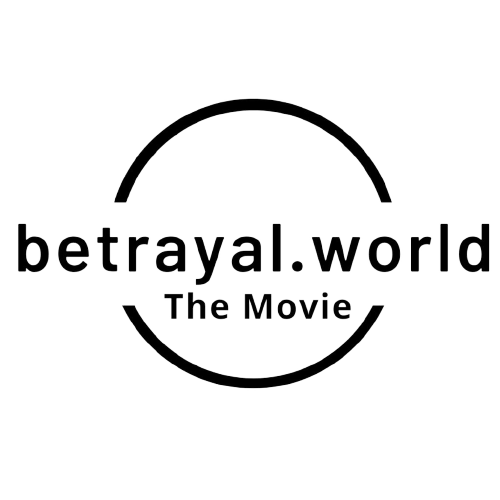 Here are 7 ways How sports sponsorship can be used in a brand marketing strategy.
1. It builds brand awareness.
A brand can leverage marketing benefits from a sports team, athlete, or event. These sponsorship opportunities are highly visible, offering exposure to millions of consumers. Brands can drive marketing by getting the brand name, logo, and mission in fans when most engaged in sports.
For example, having a sports sponsorship deal with an MLB team, say the New York Mets, would yield the benefits of having your brand logo and tagline displayed on signage inside the stadium.

2. It drives excitement around the brand, its products, and services.
Sports excites consumers. Pile onto the excitement by partnering with an athlete, team, or event to put the brand and mission in the heart of the exciting conversation.
For example, a sports sponsorship deal with an athlete like NFL and New York Giants player  Rashad Jennings yields the benefit of having him mention your brand on social media before or after a big game.

3. It increases product or service sales.
Sport teams, stadiums, sports events, and athletes all directly drive sales. It can be accomplished as simply as giving the brand the benefit of having a concession stand in the stadium, a booth at an event, or using athletes to promote a Kickstarter / Indiegogo / Amazon / E-commerce campaigns.
For example, a sports sponsorship deal with a sports property like the American Ultimate Disc League can help sell products to their hundreds of thousands of followers and thousands of members through stands at their games, email marketing campaigns to their members, and social media mentions to their followers.

4. Market an expansion to a new geography.
When expanding into a new geography, what better way to announce a brand's arrival and generate marketing buzz then through a partnership with a minor or major league team, a local sports event, or a local athlete. Field marketing teams love the ability to use athletes on a local level.
For example, a sports sponsorship deal with an NBA player from the Boston Celtics, such as Al Horford, can help promote a new store opening in Boston using social media or having Al Horford attend the store launch and interact with customers, employees, and press.

5. Market a launch of a new product.
When launching a new product, brand's need to drive excitement and awareness through multiple marketing channels to get as much attention and sales as possible.
For example, having US surfer star Yadin Nicol test out a new product made for water activity and provide a product testimonial or quote to include in a press release can increase interest in the press release and its eventual circulation.

6. Drive more website views.
Getting backlinks from an athlete, team, or event websites back to your company website can help drive website traffic. Whether that's logo placement on the site, a link to an event on a social media feed, or sharing blog content on any of their digital domains.
For example, having UFC fighter Matt Brown contribute to the company blog with an article such as "A UFC fighter's top tips for keeping healthy in the workplace," will allow Matt to promote that post on his social media channels.

7. Sell to a new, highly appealing target audience.
Athletes spend a lot of money on gadgets, services, fashion, and luxury goods. What better way to break into this elite community than getting exposure to a few of them using a sponsorship deal. Word of mouth marketing is huge among athletes — whether through locker room chats on new products or athletes seeing what the other is wearing and using.
For example, signing LPGA golfer Lexi Thompson as a brand ambassador can drive awareness and sales to all her LPGA companions, as well as selling into pro and amateur golf shops who want to carry products that the pros are using.
All Sponsors will receive a shout out in our websites & Our Merchandise
Thank You !
WE HAVE CREATED IT WITH OUR HEARTS
We proudly welcome new Sponsors to be part of our Championship World