"I am Cherupalli 

Vivek

Teja,
an International Martial Artist from India. "
I have been a martial arts fighter for 19 years in my professional career with a participation in over 20 International Championships. I have represented India in the Commonwealth Karate Championship 2018, now aiming to achieve a Gold medal by representing India in Karate at the 2024 Paris Olympics. My most recent achievement was winning a gold (Kumite -84 weight category) at the US Open International Karate Championship-2019, which was held in Las Vegas, United States. I am the founder of Human Weapon International, a self-defence training organization and have trained more than 19,000 girls and women in self-defense techniques so far.
FIRST INDIAN IN THE WORLD TO ACQUIRE EXPERTISE IN 8 FORMS OF MARTIAL ARTS
KARATE
Karate is a martial art developed in the Ryukyu Kingdom. It developed from the indigenous Ryukyuan martial arts under the influence of Kung Fu, particularly Fujian White Crane.
KALARIPAYATTU
Kalaripayattu also known simply as Kalari, is an Indian martial art and fighting style that originated in modern-day Kerala. Kalaripayattu is held in high regard by martial artists due to its long-standing history within Indian martial arts.
MUAY THAI
Muay Thai or 'Thai boxing', is a combat sport of Thailand that uses stand-up striking . This also is known as "art of eight limbs" due to use of fists, elbows, knees, and shins.
SILAMBAM
Silambam is a weapon-based Indian martial art originating in modern-day Tamil Nadu in the Indian subcontinent and is estimated to have originated in approximately 1000 BCE and is mentioned in Tamil Sangam literature 400 BCE.
KICKBOXING
Kickboxing is a group of stand-up combat sports based on kicking and punching, historically developed from karate mixed with boxing.  It is practiced for self-defence & general fitness.
TAEKWONDO
Taekwondo, Tae Kwon Do or Taekwon-Do is a Korean martial art, characterized by its emphasis on head-height kicks, jumping spinning kicks & fast kicking techniques with kicks and striking being above waist height only.
BOXING
Boxing is a combat sport in which two people, usually wearing protective gloves, throw punches at each other for a predetermined amount of time in a boxing ring.
MMA
Mixed martial arts sometimes referred to as cage fighting, is a full-contact combat sport based on striking, grappling and ground fighting, made up from various combat sports and martial arts from around the world.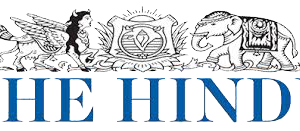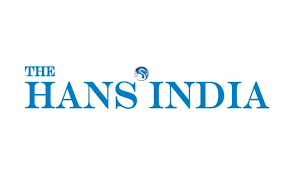 HERE'S A SNEAK PEEK OF HOW CHAMPIONS ARE BORN !